Ben Donaghue
"I've been working closely with Nicola for several months to design, build and implement a patient support programme (PSP) for people living with lupus. At the heart of the PSP is a "health coaching" service which helps patients to develop the knowledge, skills and confidence they need to self-manage their condition in the long-term."
"Nicola has taken the lead in creating this coaching service and I've been very impressed by the high quality of her work, professionalism and teamwork skills. Nicola's deep expertise in health psychology has enabled us to create a service which delivers real value to patients and HCPs. The feedback we've received from both of these groups during customer testing has being extremely positive. Nicola also works very quickly and produces outputs which are very high quality. Furthermore, she is an absolutely pleasure to work with and is always willing to go the extra mile to help people out and contribute to the team's success."
"I'd highly recommend Nicola to anyone. She's a true expert in her field, a very competent consultant and a highly valued member of the team. I'm very much hoping we get the chance to work together again!"

Shona Davies
Senior Strategy, Transformation and Operations Executive | Change | Coach | Writer | Digital, Business & Mental Health
"I have thoroughly enjoyed working with Nicola and cannot recommend her highly enough."
"Nicola is driven, committed, flexible and extremely talented. Not to mention being a wonderful human. Nicola came on board at very short notice to support us with research, strategy development and copywriting on a very complex European project. She worked closely and collaboratively with the team to provide a deliverable that delighted our client…all in under 3 weeks. I'm pretty sure she's super-human."
"Thank you for all that you do, Nicola. Hoping to work with you again soon!"

Dominic Pride
"Nicola brings a wealth of expertise, experience and gravitas to projects. It was a delight to welcome her to a recent Upstart client project, where she quickly and effectively synthesised and a wealth of information on digital health, and most importantly, made meaning out of it for our client. Colleagues were impressed with the speed with which Nicola joined the team and mastered the topic at hand, and enjoyed her naturally collaborative and participatory approach to working. It's rare to find someone with her depth of knowledge in digital health, command of written English and positive work ethic. If you have the opportunity to work with Nicola, take it."

Magnus Franzén-Rossi
Associate Partner at PEN Partnership
"We have and are working with Nicola on multiple projects where we help pharma companies think differently about their role in healthcare and patients' lives."
"Nicola has been part of our team as an expert in health psychology and behavioural science. She is a wonderful addition and produces excellent deliverables."
"Our clients are looking for innovative thinking that puts the patient at the centre, and Nicola with her expertise helps us do that from concept to the specific assets, such as service materials and call scripts."
"We will continue working with Nicola on many projects in the future!"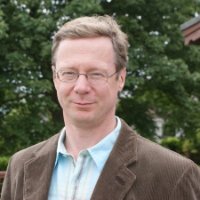 Steve Hindle
"Nicola is an accomplished researcher and writer who has been working with Macmillan as part of the National Cancer Survivorship Initiative. Her work manages to combine the complexity of the subject with an easily readable style. I recommend her to you."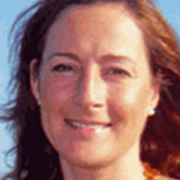 Helen Tovey
Editor of Family Tree Magazine
"I've just read your article and it's fab and spot-on – thank you very much"
Andrew Warmington
"Dr Nicola Davies approached me as the editor of Speciality Chemicals Magazine to write feature articles on a freelance basis. Despite having virtually no background in the area, she has since delivered four articles of a very high standard, on time and on spec. I would be happy to use her work again and recommend her to anyone else needing high quality technical writing"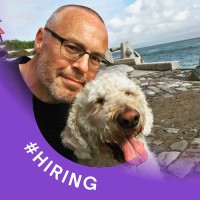 Mike Rea
CEO IDEA Pharma
"Nicola has always been one of the more thoughtful, and knowledgeable, journalists I have had the pleasure to interact with. Pleasant, insightful, patient and professional, I would always welcome an engagement with Nicola."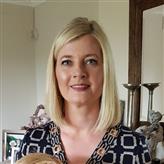 Deirdre Coleman
Content Specialist, Freelance Writer & Editor
"Producing high-quality, well-researched, valuable content on a continuous basis is challenging and requires a constellation of qualities that Nicola possesses in spades: confidence, persistence and passion. She delivers a high-quality product and is a pleasure to work with"

Ash Rishi
Founder of COUCH medical Communications
"I can whole heartedly recommend Nicola. She brings with her a wealth of experience, passion and enthusiasm that you can feel when reading her articles. We have worked with Nicola in a number of different ways, she has written pieces for COUCH, for our clients and also been involved in new business pitches."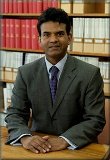 Dr Lourdes S Gaspar
Consultant and Expert Witness in Pain Medicine and Anaesthesia
"Dr Davies has assisted me with number of projects over the last few years relating to Pain Medicine. I have found her to be highly professional and efficient. She listens to the brief carefully, she is knowledgeable (and has know-how), researches thoroughly and her work is of a very high standard. Her input has helped me greatly."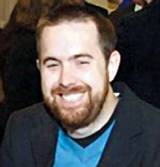 Ian Ruder
Editor, Life in Action
"Working with Dr. Davies was an editor's delight. Always prompt with deadlines and reliably insightful, she is exactly the type of polished writer I seek out."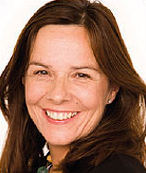 Christine Walker
Editor of Nursing Children and Young People
"I have always found Nicola Davies great to work with. She has good ideas for articles and expresses herself well. Her work has always been well researched, up to date and relevant for a nursing audience. She is good at understanding a brief and has always delivered her work on time."

Dr Nasrin Hafezparast
"Dr Nicola Davies was a pleasure to work with. She excels in communication with rapid response times and accurate information. She demonstrates clear knowledge and understanding of personal outcomes and their measurement, which she expresses effectively. Nicola provides excellent work with a quick turn around and assuring manner. We can comfortably work with Nicola and know that we are gaining valuable insights."

Allison Jacobs
"I've worked with Nicola for a couple of years now and every month without fail she's provided engaging and insightful copy, always to deadline, and her page in Natural Health is one of the most popular with our readers."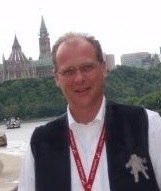 Mike Webster, Executive Director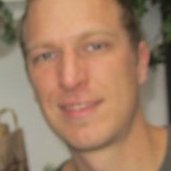 Daniel Garrun
"Nicola is a very meticulous and reliable writer with a great eye for detail and context. Her background in health psychology mixes very well with her technical knowledge to consistently produce articles that capture both the technical and the human sides to stories. She has also proved herself very useful as an all rounder and has written widely for our energy publications – more often than not to very tight deadlines."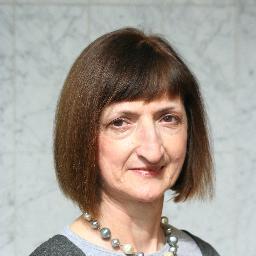 Frances Pickersgill
"Very nice and just the sort of thing our readers love."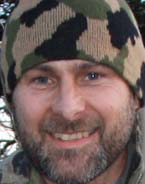 Rean Steenkamp
"Dr. Nicola Davies is a valued article contributor to Africa's Bowhunter. Her articles are well written, well researched, and help to make Africa's Bowhunter a better magazine. I have found Dr. Davies always keeps our deadlines, she is very courteous and her work of a high standard."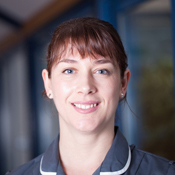 Lisa Berry
"Nicola is a pleasure to work with and always produces relevant, up to date articles for our readers, on time and to the brief."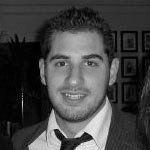 Managing Director at In-Debate Ltd
"We value you as a writer!"

Laura Downes
"Dear Nicola, Just a quick email to say thank you so much for all your hard work on the educational guide Supporting Patients' Cancer Treatment Choices. I have been really impressed with how you tackled a difficult subject area with such limited word allowance and to deadline too – every editors dream! The sponsors, Roche Medical, were also very impressed with your writing. I have already received lots of good feedback from our nurse readers and requests for further copies, both for personal gain and for teaching. I hope to work with you again soon and will definitely be in contact when we have a project along similar lines. Very best wishes, Laura"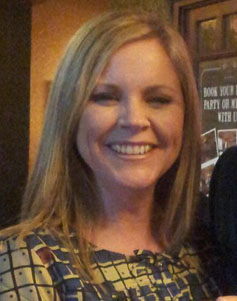 Samantha Kelly
"I found Dr. Nicola Davies very competent and easy to deal with. I needed a press release for my business and she was very helpful with suggestions and put a lot of work into making sure it was perfect and to a very high standard. I am delighted that I asked her to do it because it is extremely professional and exactly what I had in mind. I would have no hesitation in recommending her to anyone who wants a fast, efficient service and professional writing done for anything."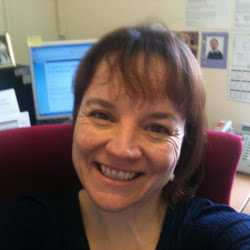 Tracey Bailey,
"Nicola is a highly motivated individual with a genuine passion for health psychology. I supervised her PhD on Health Baseline Comparisons and Quality of Life in People with Cancer, after she approached me with a project proposal which soon evolved into a significant piece of research from which several publications have resulted. This was testament to her abilities both as a researcher and a writer, who is capable of reaching people on a variety of levels through her work."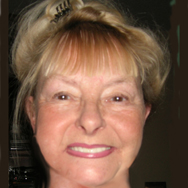 Lucinda McNary
"Nicola is a wonderful psychologist and also excellent at promoting websites with videos and other useful things."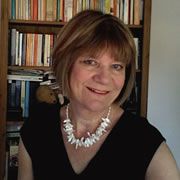 Lucinda McNary
"Dr Nicola Davies has been writing features for Right Start magazine for the past two years. She is a delight to work with. Her work is of a very high standard: thoughtful and considered, impeccably researched and well structured and written. She often comes up with fresh perspectives and is a great ideas person too. I would not hesitate to recommend Nicola to any editor – as long as she continues to write for Right Start, of course!"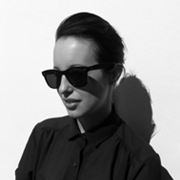 Laura Bradley
"We really loved the pieces you did for us last season and would love to work with you again"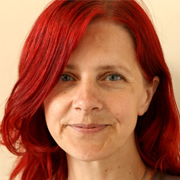 Helen Mulley
"I am starting to think you are some sort of a magician. I read through this, then sighed, and did a word count – *surely* you can't have packed so much info within the word count for a single page? But lo and behold; it's spot on!"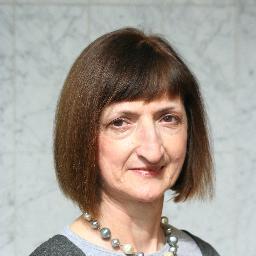 Frances Pickersgill
"I've just read your article and it's fab and spot-on – thank you very much"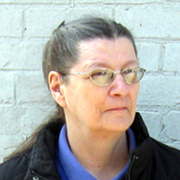 Dominque Peterson
"Your article is GREAT! It's just what we are looking for!"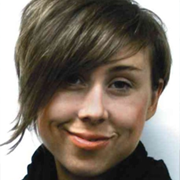 Rebecca Long
"It's rare to find a health professional able and willing to augment their own expertise with divergent perspectives, as is imperative for presenting a balanced magazine feature story. With an uncommon knack for pitching original story angles framed within her professional experience and executing them with flair and non-partisanship, Nicola has earned repute as a dextrous contributor to Women's Health & Fitness magazine"

Christine Blunt
"Nicola provided a literature review as part of a larger project for integrated care in north west London NHS. Nicola provided an indepth and on time review that went well above the orginal remit. I would definately recommend her for similar projects."

Hiran Hewavisenti
"Nicola's column in LMD is now a must-have, especially in view of her ability to balance the pros and cons – and because, more often than not, she cites examples based on her research."